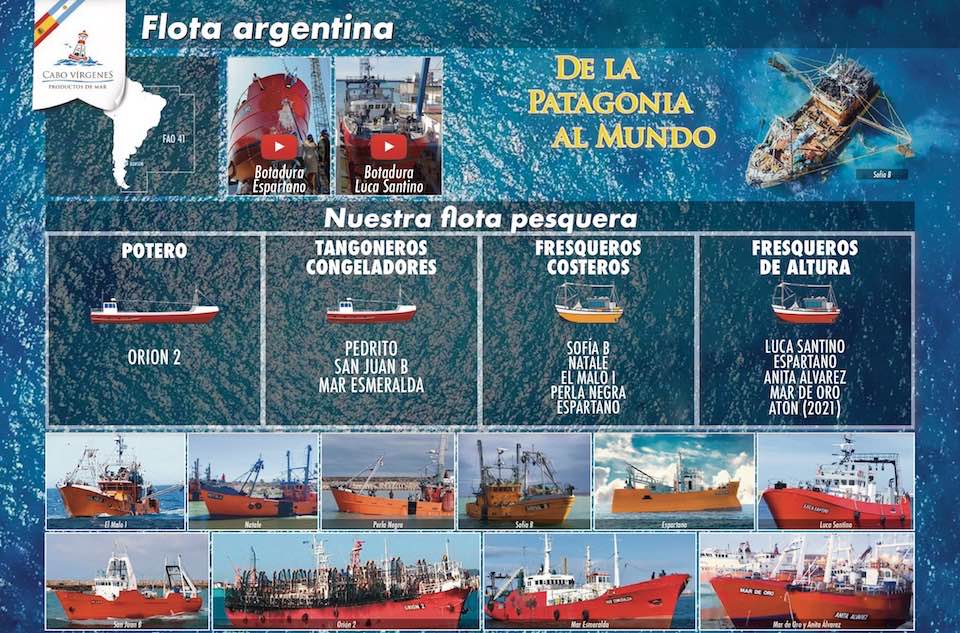 Cabo Vírgenes belongs several vessels that work on red shrimp and argentinian hake catching on the patagonian coast (FAO 41).
The activity is always under international rules about environment and species protection.
Cabo Vírgenes fleet counts on two different kind of vessels:
Coastal fishing ships
They operate from Rawson Port. They are coastal fishing ships with selective fishing gear that work less than 20 miles off the coast, ensuring an early arrival of the product to be processed, following the strictest quality standards. Cabo Virgenes, besides its own boats, has got exclusive purchase contracts with other coastal vessels.
Factory beam trawlers
Called locally also 'tangoneros' (outrigger trawlers), they operate from Puerto Madryn. They are ships that do all the activities on board, from catching to processing at 'on board' factories. They get the maximum quality and freshness of the product. Cabo Virgenes has got two sea freezers vessels: Mar Esmeralda, Pedrito, San Juan B and Orión 2.