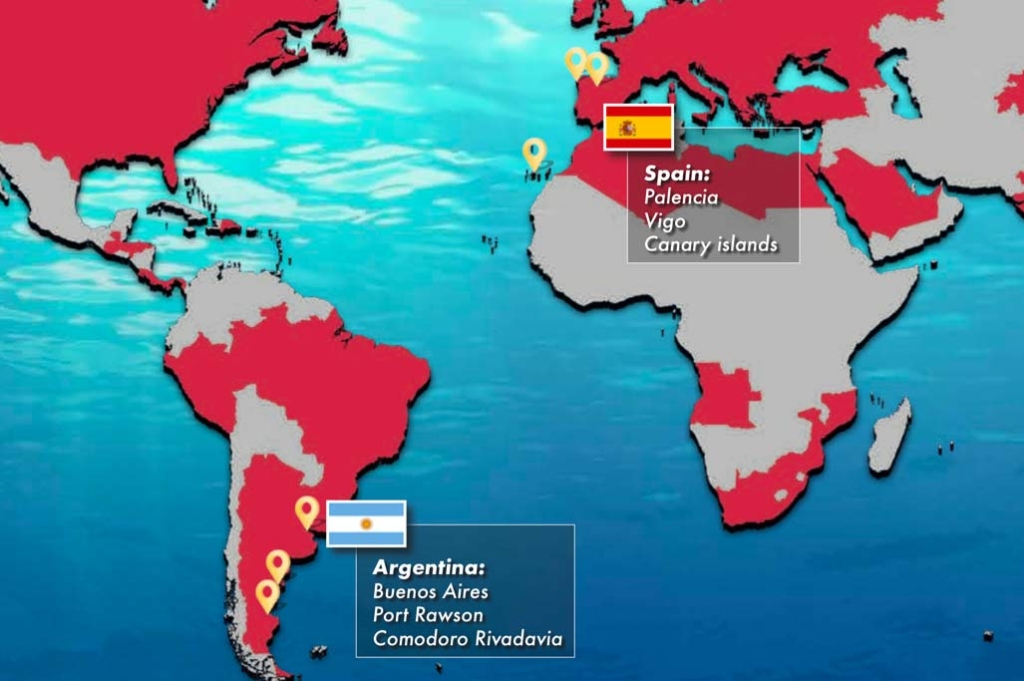 Process Plant in Rawson

In Argentina the products are captured daily with our coastal fishing vessels and destined to our processing plant located in the same port of Rawson, which ensures a quick arrival of the product to be processed, to the plant, following the strictest quality standards.
Our Rawson plant is equipped with state-of-the-art technology, which guarantees the quality standards required by the most demanding markets in the world. It also produces its own liquid and flake ices.
Living room of classification
Careful logistics and methodology ensure the maintenance of the cold chain, keeping in this way the maximum quality of the products to their final destination.
Processing plant in Comodoro Rivadavia
We acquire a new plant in Comodoro Rivadavia recently. With this new plant we have increased our processing capacity and competitiveness.
Some images of our plant in Comodoro Rivadavia
Processing plant in Palencia
The investment carried out by Cabo Vírgenes in Spain for its new logistics center located in Palencia, with a production capacity of 4500 tonnes and an extension of 4,600 square meters, is a major breakthrough for the distribution in the European and export market.
Some pictures of our plant
The resources available in Cabo Vírgenes España, both in production processes, freezing and packaging, allow us to meet the requirements of every customer. We rely on:
Automatic reprocessing machinery.
Modern system for cooking.
Last generation freezing tunnel for IQF and drying system.
Shrink wrapping of inner packaging.
Modern packaging lines.
Storage
Cabo Virgenes has cold stores in both, Argentina and Spain, facilities that allow us to keep our products at -27ºC, with capacity for more than 5000 European pallets.